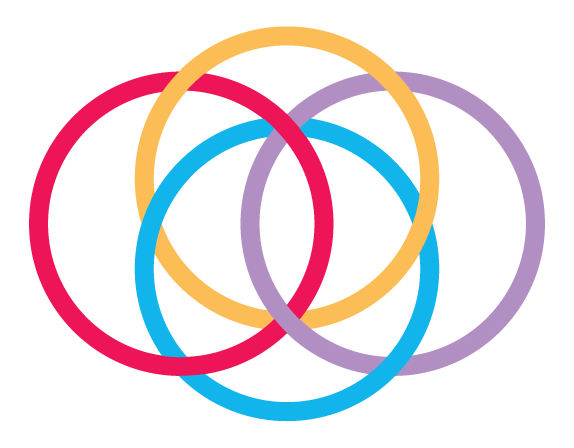 Tour de Bleu Cycling Event Raises a Record $5.65 Million for Osler Foundation
46 Riders Cycle to Support Increased Capacity for Youth Mental Health Programs at William Osler Health System
On September 12, 2023, the annual Tour de Bleu fundraiser hosted by Mattamy Homes and the Peter Gilgan Foundation raised $5.65 million for William Osler Health System Foundation to support specialized mental health care at William Osler Health System (Osler) hospitals to benefit youth in our community.
A total of 46 avid cyclists participated in the event, riding 200km over the course of the weekend, including a ride from cottage country to Osler's Peel Memorial Centre for Integrated Health and Wellness (Peel Memorial) in Brampton. The funds raised will help Osler increase capacity for mental health care with the transformation of Peel Memorial into Brampton's new hospital, which will include the area's first Adolescent Intensive Day (AID) Program for youth struggling with self-harm and suicidal thoughts.
A Look Back at Tour de Bleu 2023
Youth Mental Health at Osler
Osler's Mental Health and Addictions program is one of the largest in Ontario.
25% of parents report that their children's mental health worsened during the pandemic.
Osler experiences the largest number of Emergency Department mental health visits in the GTA.
Following the pandemic, there has been an increase in symptom severity in patients and longer wait times for all mental health programs at Osler.
With thanks to Peter Gilgan, the Peter Gilgan Foundation, Mattamy Homes, Tour de Bleu cyclists, guests and generous sponsors for their invaluable commitment to making a tangible difference for youth in our region.
The funds raised will help create Peel Region's first Adolescent Intensive Day Program for youth struggling with self-harm and suicidal thoughts, housed in the new Peel Memorial Hospital.

Patients, like Chasity and Gurdeep, will receive timely access to specialized care that will result in: reduced wait times, fewer repeat visits, reduced length of stay and most importantly, a brighter future.
Thank you to our
2023 Tour de Bleu Sponsors
11BY1V Design
A&G The Road Cleaners Ltd
A&M Masonry
A1 Road Maintenance Inc.
Aable Construction
Advance Tile
AEROBARRIER CANADA
AGF – REBAR INC.
Aldershot Landscape Maintenance
All Railings
AllDoor Supply
Alleguard
Alma Mechanical
Alpa Outdoor Products Inc
Alumarail Manufacturing
Aluminum Window Designs Ltd.
Amazon
Aquaflow Technology Inc.
Arriscraft Canada Inc
Ascend
ASI
ASSA ABLOY Opening Solutions Americas
Auto Construct Incorporated
Avalon Exteriors
B.E. Construction Ltd.
Bar-Ben Hardware Inc.
Barwood Flooring
Beaver Valley Stone
Beon Stone
Best Guard Security Inc.
BIMstudio Inc.
Blanco
Bloomington Painting & Decorating Ltd.
Bolde Imaging
Brampton Brick Limited
Bruce Wilson Landscaping
C&A Tedesco Waterproofing
C. F. Crozier & Associates Inc.
C. Valley Paving Ltd.
Caesarstone
Canadian Star Aluminum
Can-Co Aluminum Inc.
Capelas Construction
Carpet Sense & Flooring Ltd.
CDN Trucking
Centon Sales Corporation
Central Fairbank Lumber
Chartright Air Group
Chouinard Bros
CIBC – Real Estate Finance Division
Coast Appliances
Cornerstone Building Brands
Cosentino Ottawa
Cosentino Toronto North
Costa Caulking
Cut Rite Construction
D.L. Engineering Inc.
D.P.L. Painting Ltd.
Decicon Contracting Inc.
Decor Innovations
DEI Consulting Engineers
DeKay Construction (1987) Ltd.
Dimcon
Donald Contracting Ltd
Drain Tite
Dranco Construction Ltd.
DS Consultants Ltd
ecobee
Elite Building Group Inc
EMCO Innovative Technology Solutions
Enj Excavating
Erindale Fireplace
Fairway Electrical Services Inc.
Fast Form ICF
Fencor
Fieldgate Cares Foundation
Gee-Wizz Portable Toilets Inc.
Gem-Kin Construction
Geoffrey Silverberg
Gerd Hermanns Landscape Contractor Inc.
GFL Environmental Inc.
Giancola Aluminum
GK Masonry
GM Exteriors LTD
Gottardo Masonry Inc.
Gowlings
Grandor Lumber Inc.
Harry & Barbara Silverberg Charitable Foundation
High Point Inc.
IKO Industries Ltd
Imperial Foam
Italform
James Hardie c/o Mattamy Homes Limited
Jaspa Painting & Decorating Inc.
Jen-Dan Limited
Joseph & O'Donoghue LLP
Korsiak Urban Planning
Lancia Tile Limited
Langen Electric Ltd.
Laurysen Kitchens
Lauzon- Hardwood Floors
Legacy Fitness Products
Lomco
Loucon Metal
Lumon Canada Inc.
M & D General Contracting
Magest Building Systems Ltd.
Magnum Masonry Inc
Maple Drywall
Maple Terrazzo Marble & Tile Inc.
Marel Contractors
Markham Flooring Inc.
Marlie Mechanical Ltd.
Maxum Drywall
Mayfair Electric Ltd.
McMillan LLP
McMillan Vantage
Medi Group
Merovitz Potechin LLP
Metropolitan Hardwood Floors (Eastern), Inc.
MGP – Malone Given Parsons
Michael Bros. Excavating
Milliken Steel Sales Limited
Mirrorworks
MiTek
Model Railings & Ironworks Inc
Moen
Moscone Tile
MTE Consultants Inc.
Network Mechanical Inc.
Newmar
NMP Construction
Nucast Contracting Inc.
Nudura
NXT Level Flooring
Oakridge Landscape Contractors
Oakview Windows & Doors Services
Ottawa Building Solutions Inc
Ottawa Deck and Rail
Ozz Electric
P.Z. Contracting Ltd.
Pave Plumbing & Heating Inc.
Penegal Trim & Supply Ltd
People Corporation
Perry + Currier Inc.
Pilen Construction of Canada Limited
Pine Valley Electric
Practical Electric Contracting Inc
Premform
Primo Mechanical
Pro Caissons Ltd.
Professional Carpentry Ltd.
Proserveit
Q4 Architects Inc.
R. Avis Surveying Inc.
R.J. Burnside & Associates Inc.
Raililng Excellence
RCK Engineering Solutions
Redmond Williams Distributing Ltd.
Reg Drywall Inc.
Riva Plumbing Ltd.
RiverValley Masonry Group Ltd.
Riviera Electrical Contractor Inc.
Rock Concrete Forming Ltd.
Rogers Communications Canada Inc
Roman Building Materials
Roman Metal Fabricating Ltd.
Rossen Glass
R-PE Surveying Ltd.
RTG Systems Inc.
Scotiabank
SCS Consulting Group Ltd.
Shad & Associates Inc.
Sherwin Williams Company
Shipway Stairs Limited
Simpson Strong-tie
Spadaccini Carpentry Inc.
Spalding Construction
Spectrum Kitchens
Stairfab and Railings Inc.
Star Fire Systems Inc.
Stephenson's Climate Control
Stephenson's Engineering Ltd.
Stubbe's
Sunbelt Rentals of Canada Inc.
Sunlife
TAM Electric
Tara Lee Designs Inc.
TEKsystems
Terrain Landscapes Inc.
The Brick – Commercial Sales / Builder Division
The Cadillac Fairview Corporation
The RS Josef Group Inc
The Turn Lab
Thomas Cavanagh Construction Ltd.
Tolin Construction Management Ltd.
Topcrete Forming Inc.
TORLYS Floors
Toronto Window Cleaners
Torys LLP
Trace Engineering Ltd.
Treasure Hill
UCIT Online Security Inc.
Urbantech Consulting
Velcan Forest Products
Verdi Inc.
VIA-CON Masonry Inc.
Walmax Stucco Ltd.
We Paint 4 U
Westlake Royal Building Products
York 1
YYZlaw
ZC Engineering
---
"We're thrilled that our support will contribute to the world-class care provided by Osler and help ensure that youth in the community and beyond receive timely access to specialized care."
Peter Gilgan, Chairman and CEO, Mattamy Asset Management and founder of Mattamy Homes