A vibrant celebration of colour, Osler Foundation's Holi Gala raises more than $600,000 for local hospitals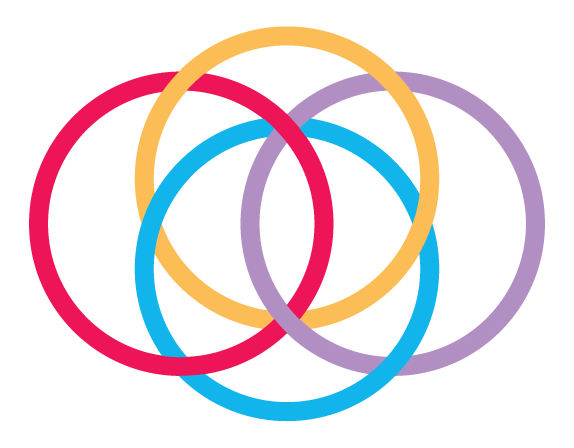 April 8, 2019 - Media Releases
A vibrant celebration of colour, Osler Foundation's Holi Gala raises more than $600,000 for local hospitals
In a dazzling display of colour, song and dance, William Osler Health System Foundation celebrated the arrival of spring and raised vital funds for local hospitals on Saturday night at the sixth annual Holi Gala – The Festival of Colours, at the Pearson Convention Center in Brampton.
The sold-out event raised more than $600,000 for equipment needs and redevelopment at William Osler Health System's Brampton Civic Hospital, Etobicoke General Hospital and Peel Memorial Centre for Integrated Health and Wellness.
"Again this year, I am humbled by and grateful for the incredible support from Holi Gala guests, committee members, corporate sponsors and community leaders," said Ken Mayhew, President and CEO, Osler Foundation. "The colour and magic of this event are always so welcome at this time of year, and the funds raised have a meaningful impact on health care in our community."
Punjabi singing sensation Lakhwinder Wadali entertained the crowd of 900. Guests were also treated to gourmet food and a stunning dance performance by the Shiamak Davar Dance troop.
A portion of the funds raised at this year's event will support kidney care at Osler hospitals, which is particularly important considering the communities served by Osler hospitals have greater-than-average incidence of kidney disease; approximately 650 patients currently receive dialysis across Osler's three sites.
"Our dialysis units are among the busiest in the province and for someone awaiting a transplant, dialysis is an ongoing reality. Dialysis is a major disruption to every part of life, but it also lets patients live life as fully as possible until a new kidney is available," said Dr. Bajinder Reen, a kidney specialist at Osler and the mission chair of Holi Gala.
Amanpreet Kaur, who receives dialysis at Peel Memorial Centre for Integrated Health and Wellness, created an original painting live at Holi Gala, which was raffled off to raise funds. "We simply could not deliver this life-sustaining treatment without the support of the community, and to have one of our patients give back in such a meaningful way is truly special," said Dr. Reen.
The Holi Gala was made possible through the generosity of sponsors Rakesh Vijay – Raymond James LTD, TD Bank Group, In N Out Car Wash, Avaal Technology, Axium Plastics, CIBC, Eagle Fleet Services, Fresenius Medical Care Canada, Janssen Canada, Lazeez Shawarma, LiveCare Health Canada Inc., Manulife Bank, Max Pro Management, Mentor College, Pfizer, Scotiabank, and Specialty Rx Solutions, as well as table sponsors, ticket purchasers, cash donors, gift-in-kind donors, silent auction donors and bidders.
Photo: (L-R) Pal Ghumman, community chair, Holi Gala Committee; Genevieve Gualtieri; Vandana Ahluwalia, co-chair, Holi Gala Committee; Ken Mayhew, President & CEO, William Osler Health System Foundation; His Worship Patrick Brown, Mayor of Brampton; Dr. Gurjit Bajwa, co-chair, Holi Gala Committee; Dr. Bajinder Reen, mission chair, Holi Gala committee; Bob Peacock, Chair, William Osler Health System Foundation's Board of Directors; Dr. Brendan Carr, President & CEO, William Osler Health System.
Stay in Touch!
Your donation has a lasting impact. Subscribe to our newsletter to learn about how your gift is making a difference.