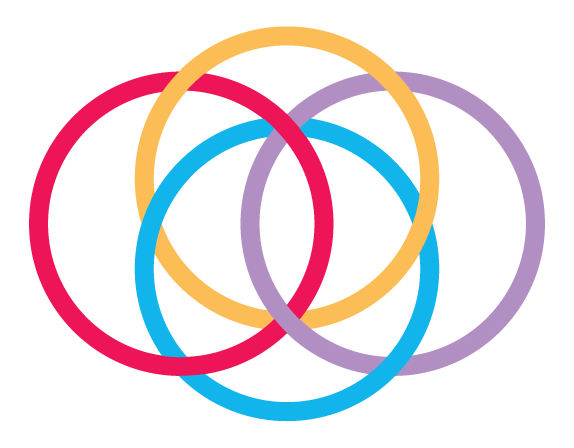 April 5, 2021 - Donor Story, Stories
Thanks in part to his parents and a few good friends, giving back is a fact of life for Glen Way, member of the Osler Foundation Board of Directors and Director, Wealth Management at The Sharpe-Way Group at ScotiaMcLeod.
Most recently, he applied for and received an award of $10,000 from the ScotiaMcLeod Charitable Foundation's Share the Wealth program, to support Osler's Health Care Heroes campaign. "Share the Wealth is entirely, 100 percent, funded by my colleagues," Glen says. "ScotiaMcLeod and its employees want to be actively engaged in not only their own communities, but in their colleagues' communities as well."
GIVING BACK TO YOUR COMMUNITY
Glen has been a donor, volunteer and advocate for over 15 years, including volunteering with Big Brothers Big Sisters of Peel. "My parents were incredible role models for understanding the importance of being a part of the community and giving back to it," he says. "My dad was extremely active in coaching both me and my brother in hockey and baseball. My mom was also active in the fundraising side of things. So the mould was set, so to speak, in terms of 'this is how you act'."
Born at Etobicoke General Hospital and raised in Brampton, Glen has been connected to the community his entire life. A fitness enthusiast, he first became engaged with health care through charity runs and rides. "Where the rubber really hit the road was getting involved in Peel Memorial's redevelopment," he says. "That's when my business partner, David Sharpe, and I first became involved. Like my parents, Dave's been extremely involved in the community."
BRINGING NUMBERS IN THE DOOR
With encouragement from Osler Foundation President & CEO Ken Mayhew, Glen joined the Osler Foundation Board of Directors. As a self-described "numbers guy," Glen wants potential donors to know that there's a gap between what's publicly funded and the resources that are needed to run hospitals.
"Health care, for everybody—as the past year unfortunately has reminded us—is a big part of what our community is about and needs," he says. "I think it's incumbent on those of us who have the ability and the means to contribute to do what we can to help close the gap."
As a Board member, he hopes to create awareness and, ultimately, to bring dollars in the door. If it's a choice between two worthy causes, he says, people have to make their own personal decisions. But if it's a choice between inactivity and giving what you can, his goal is to spur people into donating money or championing a cause.
Particularly now, supporting our health care heroes is a cause that Glen champions. While the past year has been difficult for everybody, he says, "I think we all have to realize that there are people who wake up every single day that are stepping into the heart of it.
"From nurses to operations people to cleaning staff to doctors to administrators, I think we still need to be mindful, almost a year in, that they're the ones doing it. They're stepping into situations that I don't have to."
DONATE TODAY
Now more than ever, your hospital needs your help. Vital life-saving equipment is needed to ensure that our hospitals can keep up with demand. Donate today to support your Health Care Heroes.
Stay in Touch!
Your donation has a lasting impact. Subscribe to our newsletter to learn about how your gift is making a difference.