It was like someone put a pair of glasses on my brain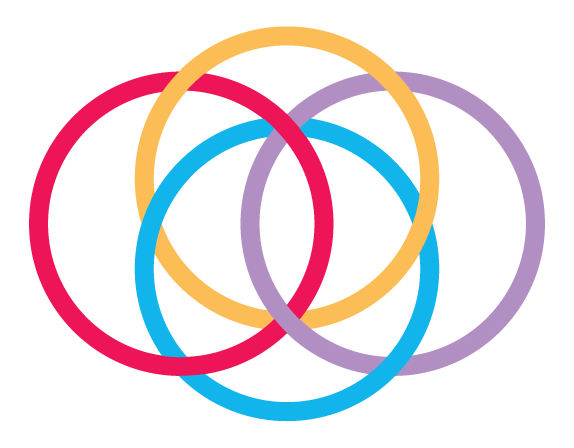 September 21, 2023 - Patient Story, Stories
"It was like someone put a pair of glasses on my brain"
One day, not too long ago, I woke up and heard the birds singing. That might not seem remarkable to you, but it meant the world to me.

I am a patient of the Mental Health Outpatient program at William Osler Health System, and I have fought long and hard to get to a place of better mental health. Growing up, life wasn't easy. My mother had schizophrenia and my father was a gambler. I became a caregiver to my mother and my siblings at a young age.

Getting help didn't seem like an option—I simply pushed through the trauma and went on—until I couldn't anymore.

In 2016, I had a breakdown. I overdosed on medication and was on life support for six days. After being released from hospital, I started treatment with Dr. Amlan Das and the wonderful team at the outpatient clinic. I followed my treatment plan as best I could, went to appointments continuously and signed up for supportive programs, including cognitive-behavioural therapy (CBT) and speaker sessions. But I struggled with the side effects of my medications. I couldn't sleep, and I suffered from nausea, headaches, brain fog and fatigue.

That's when Dr. Das suggested Repetitive Transcranial Magnetic Stimulation (rTMS), a treatment of short magnetic pulses directed to the brain to stimulate nerve cells and change brain circuit function. I was nervous, but at the same time I trusted my team at Osler. I'd been coming to the clinic for seven years, and I'd always left feeling positive. I knew this wasn't going to be any different.

Right from the start of my treatment with rTMS, it was like someone put a pair of glasses on my brain. The fog lifted and my daily tasks became easier. I let go of a lot of the negative energy that was keeping me from moving forward. Now I'm eating healthier, I have lost 60 pounds and I have even given up smoking. I feel strong enough now to enjoy my favourite pastimes—reading and spending time with my grandkids. I am more able to care for others too—I bring renewed energy to my job as a personal support worker.

My family and I have called Brampton home since 1975. I couldn't be more grateful to get outstanding mental health care right down the road, in my own community. The rTMS and other life-changing mental health programs at Osler have been made possible by the generous support of donors, like you, in our community. And I want more people who need it to benefit from this lifechanging care.

With your generous gift, the Osler team can and will help more patients like me—people who desperately need support to get their lives back.

When you give today, your gift will be generously matched by Westmount Army and Navy Club. That means your donation will go twice as far to help people in our community get the critical treatment they need. To lead fuller, more productive lives. To build better relationships. To enjoy simple pleasures. To hear the birds singing.

Thank you for supporting our community hospital.

Stay in Touch!
Your donation has a lasting impact. Subscribe to our newsletter to learn about how your gift is making a difference.