It was One of Those Nights: Gala raises over $2.2 million in support of Osler hospitals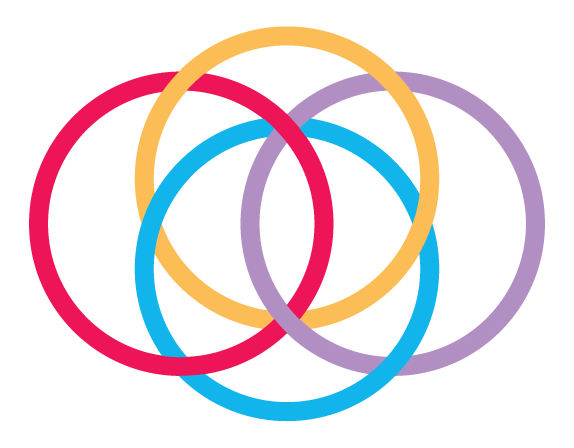 November 26, 2019 - Media Releases
It was One of Those Nights: Gala raises over $2.2 million in support of Osler hospitals
It wasn't Hotel California but the Rose Theatre, where hundreds gathered on November 23 for the 8th annual Gala Benefit Concert for William Osler Health System (Osler) presented by DG Group. The L.A. based rocker, Don Felder, formerly of the Eagles, and local songstress, Sarah Slean, entertained the crowd with a mix of familiar favourites. The concert raised over $978,000 for Osler's three hospitals. During the evening, a special matching challenge was announced—matching all funds raised that evening. Total amounts reported are inclusive of the matching funds.
"It's an honour to support the Osler Foundation Gala Benefit Concert," said Darren Steedman, Vice-President, DG Group. "DG Group believes in strengthening communities, and supporting health care in Brampton and Etobicoke and our long-standing presenting sponsor support of this gala is doing just that. We are so pleased to be a part of such an incredible event."
The concert included a special announcement by Orlando Corporation – a donation of $1.5 million to Etobicoke General Hospital, as part of the $100 million You Have The Power campaign. The donation was made to finish the campaign to build the new patient tower at Etobicoke General. There is still an urgent need for new equipment at Etobicoke General and the fundraising continues to help meet those needs.
Orlando Corporation was honoured at the Gala benefit concert for their original transformative $15 million matching challenge donation that they announced five years ago at the same event. At the time, the gift was the largest donation to a community hospital in Canada. The gift inspired the community to match their donation – totalling $30 million. This contributed to constructing and equipping the new Peel Memorial Centre for Integrated Health and Wellness, building a state-of-the-art Endovascular Therapeutics Suite at Brampton Civic Hospital, and helping to build and equip the new Emergency Department at Etobicoke General Hospital.
"Orlando Corporation is pleased to be making an additional donation to the new patient tower at Etobicoke General," said Phil King, President, Orlando Corporation. "Over the last five years, we have seen the community mobilize in extraordinary ways. From staff and physician giving to lemonade stands to large events – like the Gala Benefit Concert – the community rallied around the campaign to transform health care in the community. After seeing how dedicated the community was, we were inspired to do more to help push the campaign to the finish line."
Osler Foundation also celebrated the corporate citizenship of Woodbine Entertainment Group, a long-time corporate supporter of Osler. Woodbine Entertainment Group is the sixth recipient of the Osler Award for Philanthropic Leadership.
"The night was inspiring and moving in so many ways," said Ken Mayhew, President and CEO, William Osler Health System Foundation. "To see so many people come together to support local health care is truly extraordinary. From businesses and individuals, to local political leaders, and staff, physicians and volunteers—the theatre was filled with people who want to make a difference in the lives of others. We are grateful for the support."

Key facts about the William Osler Health System Foundation Gala Benefit Concert:
This year, the event raised $978,000 through ticket sales, sponsorships and auction items.
There was a special fundraising focus on Cancer Care at Osler, where patient Andrew Stewart spoke about the life-saving care he received at Osler.
Funds raised contribute to equipment and redevelopment projects across Osler's three sites –Etobicoke General Hospital, Brampton Civic Hospital and Peel Memorial Centre for Integrated Health and Wellness.
Past performances include Alan Doyle, Sam Roberts Band, Burton Cummings, André-Philippe Gagnon, the Barenaked Ladies, Colin James, Blue Rodeo, Natalie MacMaster, Jann Arden and Sarah McLachlan.
"This year's Gala was a truly outstanding way to come together to celebrate exceptional health care in this community," said Dr. Brendan Carr, President and CEO, William Osler Health System. "Funds raised from the event will help Osler continue to transform its hospital sites, and build on its innovative programs and services so that we can best meet the needs of the communities we serve."
This year's Gala Benefit Concert was generously sponsored by DG Group (presenting sponsor), Orlando Corporation, LiUNA! Local 183, Almag Aluminum Inc., Bayer, Borden Ladner Gervais LLP, Mrs. Lois Rice, Morguard Corporation, Northwest Lexus – part of the Policaro automotive family, Sodexo Canada and Steve Robinson & Associates of RBC Dominion Securities.
Watch highlights from the Gala Benefit Concert here.
Stay in Touch!
Your donation has a lasting impact. Subscribe to our newsletter to learn about how your gift is making a difference.