Osler Foundation's Holi Gala Dazzles Guests and
Raises $847,000 for Local Hospitals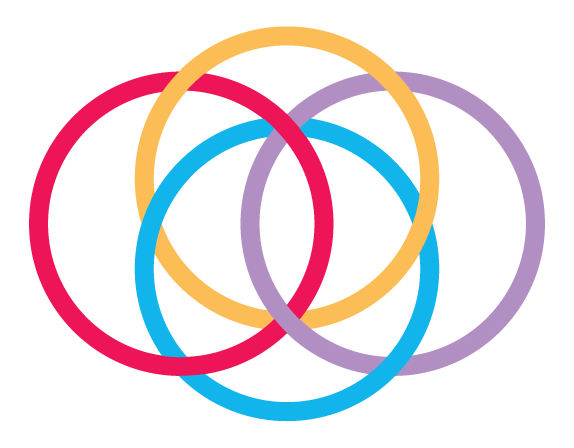 April 12, 2022 - Media Releases, Stories
Osler Foundation's Holi Gala Dazzles Guests and Raises $847,000 for Local Hospitals
April 12, 2022, BRAMPTON – William Osler Health System Foundation's (Osler Foundation) ninth annual Holi Gala, presented by BVD Group, returned in person last Saturday, bringing over 600 attendees together for an exciting and colourful celebration of spring.
Thanks to the extraordinary generosity of sponsors and guests, this was the most successful Holi Gala in the event's history, raising $847,000 to support essential surgical equipment needs at Osler's Brampton Civic Hospital, Etobicoke General Hospital, and Peel Memorial Centre for Integrated Health and Wellness. Included among the evening's generous supporters is Armour Insurance Brokers Ltd., who stepped up with a $100,000 donation during the event's Fund A Need donation rally, and the Rotary Club of Brampton, who matched all contributions, up to $100,000.
"This year's Holi Gala was more meaningful than ever before," said Ken Mayhew, President and CEO, Osler Foundation. "The incredible display of colour, entertainment, and lively festivities was something many of us haven't experienced for over 24 months. We are incredibly grateful for the support of our community, and everyone involved in the Holi Gala, from committee members who helped organize the event, to the hundreds of people who attended, making this much-anticipated event a huge success."
"BVD Group was honoured to be the presenting sponsor of this year's Holi Gala," said Bikram Dhillon, President, BVD Group. "It was wonderful to come together to celebrate while supporting Osler Foundation and ensuring a bright future for health care in our community."
"Health care has been top of mind for many people in the past two years," said Adesh Vora, President and CEO SRx Health Solutions, Holi Gala Diamond Sponsor. "It was a natural fit for our organization to sponsor the Holi Gala and help raise critical funds for our community hospitals. We are pleased to be able to support such a worthy cause."
The festivities included an energizing performance by the Crown Prince of Bhangra, Jazzy B, and a spectacular auction with prizes, including courtside tickets to see the Toronto Raptors, one-year tuition from Mentor College, and a one-year lease on a 2022 Mercedes-Benz vehicle.
The Holi Gala was made possible through sponsors' generosity. In addition to presenting sponsor BVD Group, the event attracted generous support from Diamond Sponsor: SRx Health Solutions; Emerald Sponsors: In 'N Out Car Wash and Detailing Centre, and Ryerson University; Ruby Sponsors: Armour Insurance Brokers, Bell, CIBC, Jessie Mann Insurance & Financial Services Inc. – Co-operators, Mentor College, Nanda and Associate Lawyers, Pride Group, Pfizer, SBS Expedited Services Ltd., SSP Truck Line Inc., and True North Freight Solutions.
Photo (L-R): Holi Gala Committee: John Digby, Akhil Shah, Sabrina Hazel, Dr. Gurjit Bajwa, Pal Ghumman, Gurwinder Gill, Pankaj Bajaj, Seema Sharma, Dr. Vandana Ahulwalia, Manny Mann, Sanjay Sinha, Jake Dheer. *Not pictured: Dr. Bajinder Reen, Dr. Gagan Saund and Rajeev Misra
Stay in Touch!
Your donation has a lasting impact. Subscribe to our newsletter to learn about how your gift is making a difference.