Osler Foundation's Holi Gala raises almost $4 Million for Local Hospitals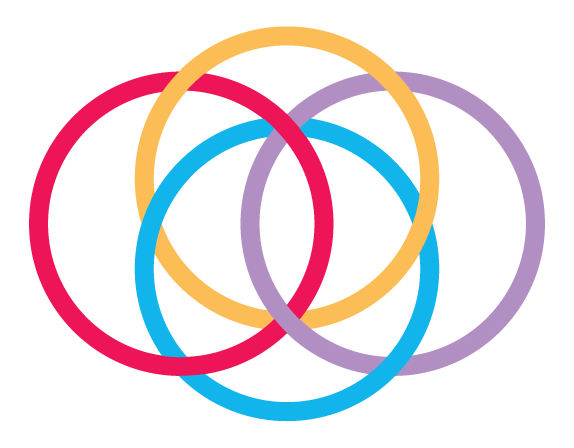 April 18, 2023 - Media Releases
Osler Foundation's Holi Gala raises almost $4 Million for Local Hospitals
April 19, 2023, BRAMPTON/ETOBICOKE – William Osler Health System Foundation (Osler Foundation) marked a historic milestone, commemorating the 10th annual Holi Gala – Festival of Colours, presented by BVD Group, last Saturday, April 15. With a sold-out attendance of 900 guests, this year's celebration brought together supporters from the local community and beyond, united in their commitment to raising funds for William Osler Health System (Osler).
In celebration of the 10th anniversary of the event, Osler Foundation set a goal to raise $1 million to fund the purchase of critical new technology and to support vital redevelopment projects across Osler; in an incredible show of support, that goal was surpassed thanks to the extraordinary generosity of sponsors and guests.
This was the most successful Holi Gala in the event's history, raising $3.9 million for Osler's Brampton Civic Hospital, Etobicoke General Hospital, and Peel Memorial Centre for Integrated Health and Wellness. Included among the evening's generous supporters were Sukhdeep and Surjit Kang of Armour Insurance Brokers Ltd., True North Freight Solutions Inc., and SSP Group of Companies Inc. who each stepped up with a $1 Million commitment to Osler Foundation. In addition, Mr. Tarlochan Singh Gill and family matched all contributions up to $100,000 made during the event's Fund A Need donation rally.
"We have never seen this level of giving at any event of this kind—it is unprecedented." said Ken Mayhew, President and CEO Osler Foundation. "Witnessing our community's commitment to Osler's physicians, staff, and volunteers is humbling and we are thrilled to see our donors recognize and support their tireless efforts. Led by our passionate and devoted community, it was a night to remember."
"BVD Group is thrilled to once again serve as the presenting sponsor of the highly anticipated Holi Gala," said Bikram Dhillon, President, BVD Group. "As a company that operates within the communities served by Osler's hospitals, we feel deeply connected to their mission. We believe the funds raised through Holi Gala will play a pivotal role in bolstering health care services in Brampton and Etobicoke, and we are happy to support the positive impact it will have on the lives of those in the community."
The festivities included an electrifying performance by one of the most talked about names in Punjabi music, Sharry Maan, and a fabulous auction with prizes, including courtside tickets to see the Toronto Raptors, one-year tuition from Mentor College, and a one-year lease on a 2023 Mercedes-Benz SUV.
The Holi Gala was made possible through sponsor generosity. In addition to presenting sponsor BVD Group, the event attracted generous support from Platinum Sponsors: IFS and In 'N Out Car Wash and Detailing Centre; Entertainment Sponsor: Orangeville Medical Imaging; Ruby Sponsors: Dr. Nalin & Vandana Ahluwalia Medicine Professional Corporation, Air & Oceanland Inc., Armour Insurance Brokers, Autobahn Freight Lines Ltd., Bell, BioJAMP, CIBC, Fleetex Transport Ltd., Hunter Express, International Multimedia Company Inc., Jessie Mann Insurance & Financial Services – Co-operators, Mentor College, Nanda and Associate Lawyers, New Millenium Tire Centre, Pfizer, Rx Connect Specialty Pharmacy, SBS Expedited Services Ltd., Sheridan, Sofina Foods Inc., SSP Group of Companies Inc., TD Commercial Bank, True North Freight Solutions Inc., and Toronto Metropolitan University.
You may view photos from the evening here.
Stay in Touch!
Your donation has a lasting impact. Subscribe to our newsletter to learn about how your gift is making a difference.