Shoppers Drug Mart fundraising campaign raises more than $48,000 in support of William Osler Health System Foundation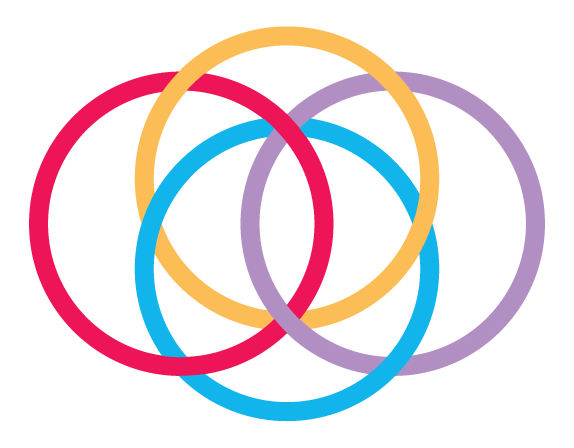 February 12, 2020 - Media Releases
Shoppers Drug Mart fundraising campaign raises more than $48,000 in support of William Osler Health System Foundation
As part of their ongoing commitment to making a difference in the community William Osler Health System (Osler) serves, Brampton-area Shoppers Drug Mart stores raised $48,756 in support of women's health initiatives at Osler's Brampton Civic Hospital through the Growing Women's Health campaign. Local residents donated to the campaign with all funds going directly to William Osler Health System Foundation (Osler Foundation) to support Brampton Civic's Labour and Delivery Unit and women's heart health on the hospital's Cardiology Unit.

"Community support funds 100% of the equipment in our hospitals—vital equipment that can help provide women with the support they need to better their health," said Ken Mayhew, President and CEO, Osler Foundation. "We are immensely grateful to Shoppers Drug Mart for the Growing Women's Health campaign and to members of the Brampton community for making a difference to local health care."

Each fall, the campaign provides customers with the opportunity to purchase and personalize a Growing Women's Health icon, which are prominently displayed on the Growing Women's Health tree in participating stores across Canada. Between October 5 and November 1, 2019, customers were invited to purchase a "leaf" for a toonie, a "butterfly" for $5, an "apple" for $10 or a "blue bird" for $50.

The Growing Women's Health campaign is held across Canada and is one of the leading partnership programs of the SHOPPERS LOVE. YOU. platform. Though the program is national in scope, it is locally-based, with the annual Growing Women's Health campaign offering patients, customers and employees the opportunity to donate directly to the organizations that make a difference in their own communities. Since 2002, the Growing Women's Health campaign has raised more than $35 million for Canadian health charities. In 2019, over 500 women's health charities across Canada will benefit from the campaign's proceeds with 100 per cent of funds staying in the community where they are raised.

About SHOPPERS LOVE. YOU.
SHOPPERS LOVE. YOU. represents the organization's commitment to improving the health of all Canadian women in body, mind and spirit. Brought to life through eight partnership programs, created with leading experts and institutions in women's health, this national initiative connects women to health information and resources that help ensure their health only gets stronger. More information can be found at shoppersloveyou.ca.

About Shoppers Drug Mart Corporation
Shoppers Drug Mart Corporation is one of the most recognized and trusted names in Canadian retailing. The Company is the licensor of full-service retail drug stores operating under the name Shoppers Drug Mart (Pharmaprix in Québec). With more than 1,300 Shoppers Drug Mart and Pharmaprix stores operating in prime locations in each province and two territories, the Company is one of the most convenient retailers in Canada. The Company also licenses or owns 46 medical clinic pharmacies operating under the name Shoppers Simply Pharmacy (Pharmaprix Simplement Santé in Québec) and four luxury beauty destinations operating as Murale. As well, the Company owns and operates 43 corporate Shoppers Home Healthcare stores, two new Wellwise by Shoppers Drug Mart stores and an ecommerce site Wellwise.ca, making it the largest Canadian retailer of home health care products and services. In addition to its retail store network, the Company owns Shoppers Drug Mart Specialty Health Network Inc., a provider of specialty drug distribution, pharmacy and comprehensive patient support services, and MediSystem Technologies Inc., a provider of pharmaceutical products and services to long-term care facilities. Shoppers Drug Mart is an independent operating division of Loblaw Companies Limited. For more information, visit www.shoppersdrugmart.ca.

ABOUT WILLIAM OSLER HEALTH SYSTEM and FOUNDATION: William Osler Health System is a hospital system, which includes Brampton Civic Hospital, Peel Memorial Centre for Integrated Health and Wellness and Etobicoke General Hospital, and serves 1.3 million residents of Brampton, Etobicoke and surrounding communities within the Central West region. Osler's emergency departments are among the busiest in Canada and its labour and delivery program is one of the largest in the province. William Osler Health System Foundation seeks to create a healthier community through giving by inspiring its communities to invest in exceptional health care close to home.
Photo: The Shoppers Drug Mart team, Raj Sharma, District Manager; Ravinder Rehal, Store Technology Coordinator, Kal Chauhan, Pharmacist/Owner; Naresh Sehdev, Pharmacist/Owner; James Hernane, Pharmacist/Owner; Manuel Silva, Pharmacist/Owner; Ash Sehdev, Pharmacist/Owner; Domenic Romano, Pharmacist/Owner gathered at Brampton Civic Hospital to present a cheque for almost $50,000 to Osler.
Stay in Touch!
Your donation has a lasting impact. Subscribe to our newsletter to learn about how your gift is making a difference.