Sun Life | Osler Healthy Active Living Initiative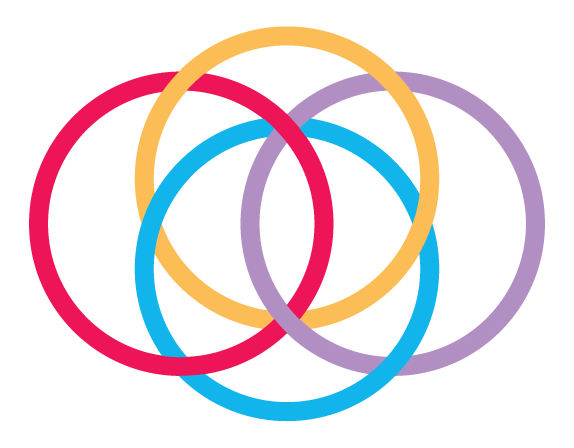 November 16, 2022 - Donor Story, Stories
Sun Life | Osler Healthy Active Living Initiative
November is Diabetes Awareness Month, and there's no better time to take advantage of a free and fun educational program that teaches participants how to manage or prevent type 2 diabetes. The Sun Life | Osler Healthy Active Living Initiative gives community members access to expert health and nutrition advice from an Osler dietitian and a kinesiologist.
With the generous support of Sun Life, the free virtual program takes place over three weeks and is available to children and adults. Weekly two-hour sessions include interactive lessons, virtual cooking demonstrations and instructor-led physical activities.
"We teach participants ways to enhance their food skills and knowledge so that they can learn healthier food choices," explained Dharambir Mann, Dietitian and Certified Diabetes Educator at William Osler Health System (Osler). "It helps them with grocery shopping, label reading and increasing their vegetable intake."
Day one topics include healthy eating guidelines, portion sizes, carbohydrates, proteins and fats, fibre intake and ways to limit sugar and fat. Subsequent classes cover label reading, the glycemic index, sodium, alcohol, meal planning and healthy choices when eating out.
Kinesiologist, Rajan Dhaliwal, instructs the exercise part of the program. In addition to providing demonstrations, he offers general tips and Canadian physical activity guidelines. Lessons cover three modes of exercise—aerobic training, strength training and flexibility—and how to incorporate them into your lifestyle.
"I also share studies demonstrating how aerobic training plus resistance training has more impact on reducing blood sugar levels," said Rajan. "Participants leave the program with SMART (specific, measurable, achievable, relevant and time-bound) goals for success."
Dr. Stephen Zborovski, Pediatric Endocrinologist at Osler, has referred many patients to the program. While children with diabetes have access to dietitians and educators in Osler's diabetes clinic, funding provided by Sun Life provides Osler with the unique opportunity to provide preventive measures and education to children and their families who are at risk of developing type 2 diabetes.
"In my practice, I see many children who are at high risk, either because of their family history, or because they have other metabolic health issues, or because they're starting to show blood sugars that are in the borderline range," said Dr. Zborovski. "With this program, I can send these children to get education at the most important stage, when we can prevent diabetes from even happening."
Dr. Zborovski often refers caregivers to the program along with their children, so that family members who make decisions about groceries and meals feel empowered to help their kids. This equips the entire family to make positive changes in their lives.
Before COVID-19, the Sun Life | Osler Healthy Active Living Initiative team held in-person workshops in public spaces. "Some participants liked the comfort of joining from home and others pushed for in-person, hands-on cooking and guided exercise," said Rajan.
Since June, Dharambir and Rajan have been getting back into the community, promoting the initiative and offering workshops at schools and seniors' centres on topics like healthy eating on a budget and physical activity guidelines.
Currently, virtual sessions are scheduled based on the interest and availability of participants. "If adults want to learn if they are at high risk of developing diabetes due to strong family history and want to know how to eat healthily, they can sign up," said Dharambir. "If they have younger kids or teenagers who are at risk, they can also sign up on their behalf to help the whole family."
Participants are grouped by age—for example, in teen or adult groups—so common questions can be addressed and people feel more comfortable speaking among peers.
The Sun Life | Osler Healthy Active Living Initiative takes referrals from clinicians as well as self-referrals. Fill out the registration form to get started.
Stay in Touch!
Your donation has a lasting impact. Subscribe to our newsletter to learn about how your gift is making a difference.