Lyda Gabrang-Jorge: In the Emergency Department during COVID-19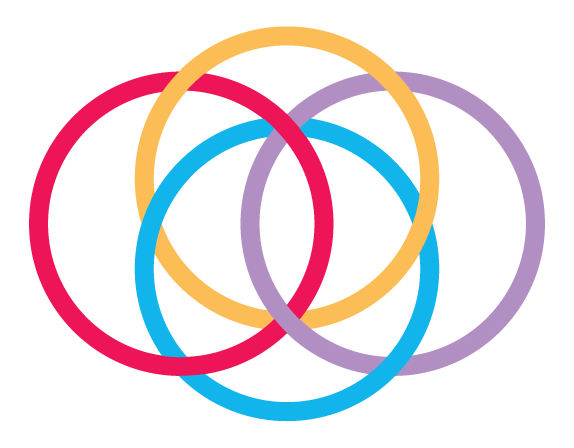 February 12, 2021 - Hospital Family Story, Stories
Lyda Gabrang-Jorge is no stranger to the intense pressures of emergency medicine. In her 12 years as a nurse at Brampton Civic, she's watched as demand on the Emergency Department (ED) grew along with the community, placing it among the busiest emergency departments in the country. But nothing could have prepared her for the challenges of the COVID-19 pandemic.
"When I started here there weren't nearly the volumes we see today, though it was quite challenging at times," she says. "It has evolved and we now have many more challenges, especially in the past year. Because we see so many acutely ill patients, you question what you're doing—is it really helping? You need to step back, take a breather and focus on the positive."
When the positive is hard to find, she says the team leans on each other to get through. She says now, more than ever, the value of teamwork is emphasized.
"This pandemic has really taught me how fragile life is and how the role of every team member contributes to patient care—from doctors to housekeeping—you can't have one without the other. It's been a true testament to how teamwork is so vital to helping patients reach their optimal level."
SUBSTITUTE FAMILY
Throughout the pandemic, physicians, nurses and staff have often played the role of substitute family when loved ones are unable to visit. Lyda says it's made her even more compassionate as a nurse.
"It has changed my way of caring for patients," she says. "I've always treated each patient as if they were family but now I'm not so rushed anymore. Sometimes they have no communication with family and you're the only person they can talk to. So I try to connect with the patient. You're someone they can trust so you build a stronger rapport and I try to uplift them as best as possible."
She's also mindful of building relationships with the worried family members waiting at home for news about their loved one.
"I am calling family members more, constantly keeping them updated because they don't know what's happening with their loved one," she says. "You're that link between patient and family so we're keeping communication open because it means so much to the family just knowing they're ok and hearing comforting words."
100% OF HOSPITAL EQUIPMENT MUST BE FUNDED BY THE COMMUNITY
Health Care Heroes like Lyda rely on countless different kinds of equipment to deliver exemplary patient care and in Ontario, 100% of hospital equipment must be funded by the community. Lyda wants donors to know that their gifts have an immediate and direct impact on patient care.
"Having access to equipment goes a long way to allow us to do our job more efficiently," she says. "When you don't have a functioning blood pressure machine, you have that frustration of finding equipment instead of focusing on patient care."
And, she says, it's not just big-ticket items that make the difference. "Wheelchairs and stretchers—you don't know what a precious commodity those are. It makes our lives so much easier—something so simple but it helps us with our day. In triage, when a family member comes in, it's comforting to know there's one available but we do run out."
At the end of the day, before she goes home to her family, Lyda makes an effort to shed the worries of the day along with her scrubs and leave them at the hospital.
"At the end of my shift I have a lot of mixed feelings. It can be quite rewarding but I am exhausted and there's also some sadness and emptiness, wondering if I could've done better, but knowing there was nothing else that could've been done. Hearing a doctor tell a family member their loved one has passed away is hard. And when I take the scrubs off, I leave everything at work. I have to. It's a different world I live in."
Stay in Touch!
Your donation has a lasting impact. Subscribe to our newsletter to learn about how your gift is making a difference.