Navigating motherhood and medicine in a pandemic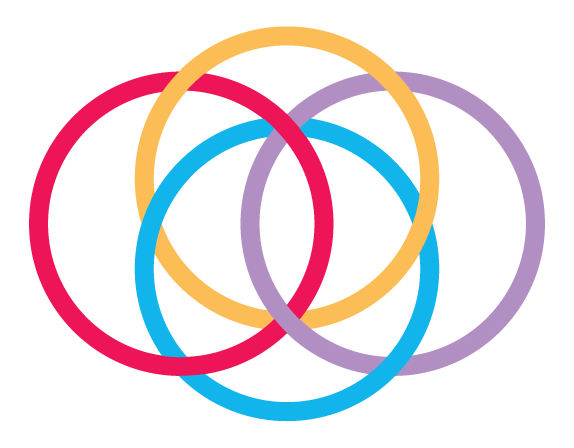 May 4, 2021 - Hospital Family Story, Stories
Back in April 2020, when the COVID-19 pandemic was ramping up in our communities, Dr. Jaclyn Herman was, like other parents, navigating the new world of virtual school for her twins, then seven years old. Unlike most other parents, however, she had just assumed the role of Site Chief of a very busy emergency department.

Dr. Herman joined Etobicoke General Hospital as an emergency physician in 2010 and later became the Physician Site Lead for Peel Memorial's Urgent Care Centre before taking the helm at Etobicoke General's Emergency Department.

"It was definitely a very challenging time to take on that type of leadership position. While I was the Physician Site lead at our Peel Memorial Urgent Care going into my current position, becoming chief of an Emergency Department in the midst of a pandemic was an entirely different undertaking," she says.
"We are very fortunate to have an amazing team at Etobicoke General Emergency Department—our physicians, nursing staff, allied health and support staff—and not surprisingly, the team has rallied together and provided support in order to take on these unprecedented times. We have adapted quickly and persevered throughout, and over a year later are now in the midst of a third wave that is proving to be our most challenging time yet."

With so much still unknown about the novel coronavirus in the early days, Dr. Herman and her family made a difficult decision. "When the pandemic first started, there was the fear of not only getting sick ourselves but of bringing it home to your family and loved ones. My twins initially moved in with my parents so that they could support them through their virtual schooling while I was working," she recalls.

Shortly after, Dr. Herman became pregnant with her third child. "Working for the entirety of my pregnancy during the pandemic definitely heightened my concerns of contracting COVID and the complications that could ensue, especially during the height of the second wave of the pandemic in my third trimester."
DELIVERING COMPASSIONATE CARE
Dr. Herman gave birth to a son in January 2021. "Thankfully, everything went very well in the end, but being pregnant during the pandemic gave me a great appreciation of what it is like to be on the other side of the health care system during these times. It is very eye opening to experience going to appointments without anyone by your side for support and receiving unexpected or difficult news, even being a physician myself. My experience has inspired me to always make sure that I take the extra time with my patients and to call their families and answer their questions, knowing that it is such a hard situation for everyone not to have their loved ones by their side."

Now, with the third wave of the pandemic hitting Osler communities hard, Dr. Herman leverages this experience to deliver compassionate care to an increasing number of patients coming to the Emergency Department.

"When the pandemic first started our volumes in the emergency room dropped substantially. Now we are back at our baseline volumes from before the pandemic while also seeing a surge in COVID patients. The patients coming in are younger and sicker, with increasing numbers requiring hospitalization and critical care support," she says. "We are very fortunate to have a phenomenal team of doctors and nurses that are working so exceptionally hard right now and over the past year while supporting each other and our patients."
STAYING ONE STEP AHEAD
With donor support, a new 250,000 square foot expansion, including a new Emergency Department was added to Etobicoke General in 2019. Dr. Herman says the timing couldn't have been better.

"At the start of the pandemic we would often talk about how difficult it would have been to function in our old emergency department. We are very fortunate to have a larger footprint and patient rooms conducive to isolation needs. Despite this, there is concern during this wave of the pandemic that a surge of patients could overwhelm our ability to provide care in our current spaces. We are continuously planning our surge response so that we can be a step ahead and act very quickly if need be," she says.
"I want to thank our donors and to let them know how instrumental they are in terms of ensuring that we have the equipment that we need to keep up with the demand and to provide excellent patient care throughout the pandemic. We really are so grateful for everyone's generosity, and everything that they've contributed to help us in the past year, and ongoing."

Back at home, Dr. Herman says she's grateful for the support of her parents and her partner, as they adapt to life as a family of five. "In the last year I've learned how important it is to be resilient for myself and for our team, to tackle challenges head on and to adapt very quickly," she says. "As a parent, I've been pleasantly surprised by how resilient my children are and to see how much they have grown from this experience."
WE'RE STILL HERE. WE STILL NEED YOU.
Now more than ever, your hospital needs your help. Vital life-saving equipment is needed to ensure that our hospitals can keep up with demand. Support our Health Care Heroes with a gift today: oslerfoundation.org/donate.
Stay in Touch!
Your donation has a lasting impact. Subscribe to our newsletter to learn about how your gift is making a difference.