Shirley Fitch, Clerical Associate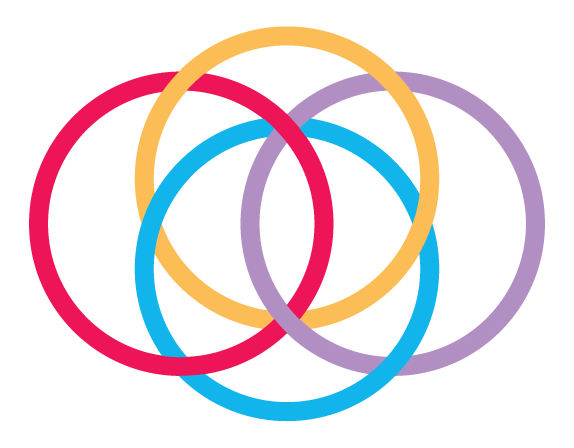 July 2, 2020 - Hospital Family Story, Stories
Shirley Fitch is a Clerical Associate in the Diagnostic Imaging department at Peel Memorial but for the past several weeks, she's been serving as a Patient Liaison for the Virtual Visitation Program. It's a role that is drastically different from what she's used to and one that is equal parts challenging and rewarding.
In March, Osler implemented a no visitor policy to protect the public, our patients, visitors, staff, physicians and volunteers from the potential transmission of COVID-19. The Virtual Visitation Program was implemented to keep patients and families connected when they couldn't physically visit.
Shirley is one of several Patient Liaisons who help families see and talk to each other with an iPad. They facilitate between 15 and 20 visits each day—from social calls to end of life visitation. Using the Zoom app, patients are able to have visits with any number of family members, even those from all over the world.
"We are kept quite busy going from one visit to the other," says Shirley. "And we make sure that the iPads and the arm that we use to hold them for the visit are clean and sanitized after each use, so the day goes really quickly."
Sometimes, Shirley sets up the iPad and leaves the patient to visit with their loved ones on their own while, other times, she plays a greater role in supporting the patient.
"If the patient is very coherent and very engaged in the visit, we will set the iPad up and then go out in the hallway, staying close by in case they have a question for us. But, other times we are always in the room. There might be hearing difficulty, so we can be close to the patient's ear relaying what the family said, or to the family if the patient spoke very softly," she says.
Shirley says she's seeing a much different type of patient than what she's used to seeing in the Diagnostic Imaging department.
"In my old job, patients come in and you're seeing them, hopefully, in a healthier state where the patients I see now are in the hospital and their conditions are all different. It is really a new experience," she says. "Sometimes you leave a visit feeling very happy or very sad or very grateful."
Some of the most difficult, yet rewarding visits have been with families saying good bye to loved ones.
"It's very difficult but at the same time, I just tell myself to put yourself in the patient's shoes or the family members' shoes. You find the strength to be there and do the things that you know the family would have done if they could have been in the room. You make the patient feel like the family is with them just by holding the patient's hand, whether it be end of life or for any other reason," she says. "Sometimes it means not saying anything at all, or sometimes the family will involve you in the conversation, sharing memories about who that person is and how that person impacted their lives. You can feel the love in the room."
Shirley says she feels honoured to be sharing in so many special moments between patients and their families and says the impact goes beyond just brightening their days.
"The nurses call the iPads the 'Love Connection'. You know, it's like medicine for the patients," she says. "Sometimes if a patient has lost their appetite, it can help to have the family on the other end to encourage their loved ones to eat. Or they might not respond to their given name, but the family will share their nickname and then they would respond better. There's such reward from learning about the patient's life from family members, and seeing a patient's health improve before discharge. It's a little flat black box but you just can't imagine how much emotion can come out of it."
Shirley admits that she will miss this role when she goes back to her job in Diagnostic Imaging. The joy is evident in her voice when she talks about helping an elderly patient connect with her grandchildren.
"She was really quite a delight. She was in her 94th year and she was always so appreciative of the opportunity to speak with her family and her grandkids," says Shirley. "She would wave you over to show her children or her grandchildren to you and introduce them to you. Her whole emotion just made you smile because she would blow kisses constantly to them and the enthusiasm was amazing. And after each visit she would always blow us a kiss as well. And near the end when she knew she was going to be transferred to a retirement home, she told us that she loved us, so it was quite amazing."
Stay in Touch!
Your donation has a lasting impact. Subscribe to our newsletter to learn about how your gift is making a difference.