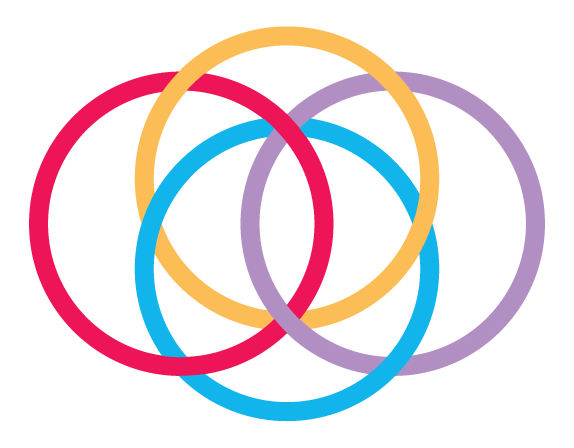 Our Community Cares
Over the past year, individual and corporate donor champions have stepped up to support Osler in innovative and heartfelt ways.
McDonald's
Participating McDonald's Restaurants in and around Brampton supported our Health Care Heroes from November 22, 2021 to January 2, 2022 by donating 10 cents from each Premium Roast McCafé Coffee. Your morning coffee run helped raise $35,000 to support our Health Care Heroes.
Taking Action: One Bracelet at a Time
Grade 4 students, Isabella Villamar, Shanelle Benjamin and grade 5 student, Amelia Lariviere raised $100 by hand-crafting colourful friendship bracelets, which they donated to support Brampton Civic Hospital. The entrepreneurial trio made 50 to 60 bracelets which they sold to friends, family and neighbours after hearing the firsthand accounts of the impact of COVID-19 on the hospital system by Isabella's mom, Alice, an Osler employee.
Beer Store
The Donate Your Empties program turned recyclables into support for health care. Throughout the summer, the money donated from bottle returns at Beer Store locations in Brampton and select locations in Vaughan and Etobicoke supported Osler hospitals. Thanks to generous donations, $8,461 was raised.
Don Lazarow Golf Tournament
Don Lazarow was an avid golfer—so much so, that he hosted an annual tournament. In 1990, Don was diagnosed with multiple sclerosis (MS); he passed away in 2007 at the age of 53. In his honour, Don's family started the Don Lazarow Memorial Golf Tournament. The 3rd annual event took place September 25th at the Westview Golf Club, with all money raised benefitting Osler's MS Care Fund.
Hoops for Health Care
Perhaps the only thing Godfrey Liu enjoys more than watching basketball, is playing basketball. The 13-year-old Raptors fan can often be found on the local court shooting hoops, and last summer, he turned his passion for the sport into a fundraising opportunity in support of Etobicoke General Hospital. To raise funds for the hospital's equipment needs, Godfrey filmed a series of videos of himself shooting baskets as part of Osler Foundation's Celebrate Summer Challenge, raising an incredible $6,000.
I've been a volunteer here for more than 35 years. I've been given so much, it's my responsibility to give back, with both my time and financially. And I've seen the impact of my gifts—just look at the new patient tower! It was a dream of many years and I've seen it come to fruition. Our generations of my family have used Etobicoke General and now, thanks to community support, I know it will be here for our future generations.
Marlin Morrell, Osler Volunteer
Stay in Touch!
Your donation has a lasting impact. Subscribe to our newsletter to learn about how your gift is making a difference.