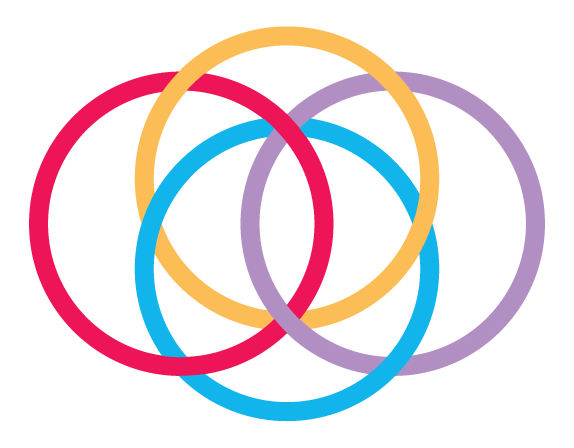 Donors in Action
They heard the call and they sprang to action. Last year, 6,401 donors gave generously to help us raise $11,093,838 million to support our front line workers. Here are just a few of our donor champions.
Bramalea Lions Club
In support of Osler's pandemic recovery, Bramalea Lions Club announced a matching donation of up to $1.5 million to Osler Foundation's Build Back Together campaign. The generous gift will support pandemic recovery across Brampton Civic, Etobicoke General and Peel Memorial.
"We have all witnessed the intense demand placed on our hospitals during COVID-19," says Mary Lou Pollock, Bramalea Lions Club. "The Bramalea Lions Club believes in supporting our community close to home, and that includes supporting local, quality health care. We are urging the entire community to rally alongside us in helping Osler hospitals build back from the pandemic."
---
Employee Giving
Osler Foundation is proud to announce the completion of the $1 million Osler Employee Giving campaign, launched in 2013 in support of the $100 Million You Have the Power campaign.
Employee donations were raised through payroll contributions and events—everything from pumpkin carving competitions, Canada Day games, scavenger hunts and raffle sales. The funds helped build and equip Peel Memorial and the new patient tower at Etobicoke General and also funded much-needed equipment at Brampton Civic, like x-ray machines, vital signs monitors, special beds for palliative care and cardiac monitors for babies.
"Osler employees make our community better. We are so grateful to every single person who contributed to help fund the best tools that help our teams provide exceptional care to our community, especially in these challenging times," said Ken Mayhew, President and CEO, Osler Foundation. "A special thank you to our Employee Giving campaign committee, and to our team of volunteers who made a difference and continue to make a difference by leading the way and showing that giving begins at home."
---
Amazon Canada
Brampton and surrounding areas were among the hardest hit by COVID-19, and Amazon Canada is committed to supporting the community's most urgent needs and prioritizes supporting their customers and employees. To support the COVID-19 pandemic recovery efforts at Brampton Civic, Etobicoke General, and Peel Memorial, Amazon Canada generously donated $128,000.
"It is important to us that the local organizations we support are the ones that matter the most to the people from the communities where we live and work," said Sushant Jha, Senior Operations Manager and People with Disabilities Affinity Group Lead, Amazon Canada. "William Osler Health System Foundation does incredible work in the local community. We're pleased that this donation will help make an impact on the lives of our employees and community members in the Region of Peel."
---
Nanda & Associate Lawyers
The founder of Nanda & Associate Lawyers, Jagmohan Nanda, and his wife, Hargeet, are extremely civic minded and philanthropic; they believe that since the hospital provides essential services to the community, it is important for the community to also give back to the hospital in an effort to ensure health care services continue to be available to all.
After having their four children at William Osler Health System's hospitals—three at Etobicoke General and one at Brampton Civic—Jagmohan felt inspired to donate to Osler Foundation as a token of appreciation for great service and continued commitment to the community.
"Having our children was a time when we needed Osler the most, and their staff were there for us at every step of the delivery process," said Jagmohan. "Now, we are in a position to give back and to help others understand that donations are needed to equip our hospitals with resources, tools and updated equipment so Osler can continue to support the community."
---
The Chadha Family
Led by a guiding principle to always care about the world around them, Rajinder and Mohinder Chadha began donating to Osler Foundation, to help ensure their community always had access to exceptional health services. After his wife's passing, Rajinder and his daughters Ena and Meena are keeping her legacy alive through their gifts to their local hospitals.
"As long-standing citizens of Brampton, William Osler Health System is an extension of our family," said Ena Chadha. "Giving has been intergenerational for us and we hope to keep our mother's legacy alive through reciprocity and to inspire others in the community to model themselves after her kind spirit and compassionate teachings."
William Hutton
In the 1930s, Bill Hutton's mother moved to Brampton and became the first dietician at the original Peel Memorial Hospital. Motivated by his mother's hard work and dedication, Bill and his wife Jane decided to honour her legacy by donating to Osler Foundation so others in the community can have access to quality health care.
"Brampton is growing so quickly and we think it is important that we have quality facilities for our community to use," said Bill. "As we get older, we realize how vital seniors care is and we want to ensure that it is readily available to our generation and the generations to come."
---
Geoff Ritchie
Geoff Ritchie remembers the shift work, long nights and holidays his mother Shirley dedicated to her work as a nurse in the ER at Peel Memorial while he was growing up. Inspired by her compassion and commitment to patient care, Geoff gives back any way he can, including volunteering his time for many years on the Board of Directors for the William Osler Health System.
"I have always felt that a community hospital is a critical part of the city and a common bond we share together as citizens," said Geoff. "The hospital is really important to support, especially now. I don't think there's a better way to contribute to our community than supporting our hospitals."
---
Donna & Nick Wheeler
The Wheelers remember a time when Peel Memorial was Brampton's only hospital; inspired by the care they received there and grateful for a career in Brampton, Nick and Donna Wheeler were happy to make a generous donation to support both the ophthalmology department and urgent care at Peel Memorial.
"I was a health professional and having undergone eye care in the past, as well as Donna's mother requiring an uncommon eye surgery during the pandemic, we could relate to the type of equipment needed by these physicians," said Nick Wheeler. "We understand that health care is progressive and constantly demands high quality, state of the art equipment in our hospitals. As proud Brampton citizens, we want to do all we can to support our hospital and the community it serves. The need is so great. We encourage every one to participate."
---
All four of my kids and my nine grandchildren were born in Brampton and Etobicoke hospitals. This community has given so much to my family, and this donation is the best way to give back, and touch everyone in the community. We will all need health care and there's no better time to contribute—in whatever way we can—to help our hospitals.
Bikram Dhillon, CEO, BVD Group
Stay in Touch!
Your donation has a lasting impact. Subscribe to our newsletter to learn about how your gift is making a difference.