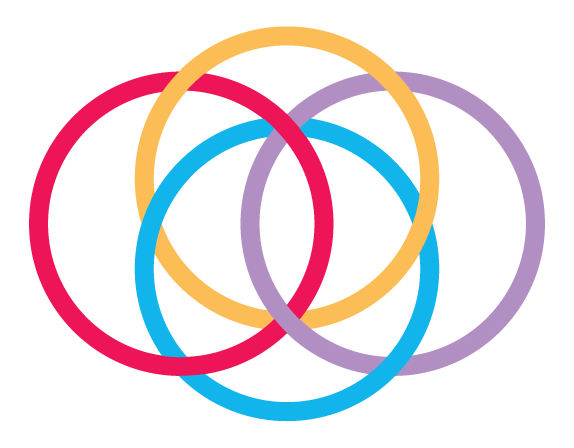 Our Community Cares
Over the past year, individual and corporate donor champions have stepped up to support Osler in innovative and heartfelt ways.
Jamie Bras' Casino Night: Winner, Winner!
Luck was in the air at Jamie Bras' 4th annual Winner, Winner! Casino Night, which raised $71,570 in support of Etobicoke General Hospital. Donors enjoyed a fun-filled night with great food, games, and prizes at Islington Golf & Country Club, while supporting a great cause!
Navaratri Garba
Sargam Social Club, spearheaded by club president Mr. Shailesh Patel, celebrated their 5th Annual Navaratri Garba, raising $5,000 for Osler Foundation. The event, a celebration of Gujarati folk dance and song, was attended by over 500 members and symbolized the joy community gatherings bring after the pandemic, made for a challenging and socially distanced period.
Rajasthan Association of North America (RANA) Diwali & Award Gala
In October, RANA Canada held their annual Diwali and Award Gala, where Indo-Canadians of Rajasthani origin were honoured in 11 categories and recognized for their contributions to Canadian society. RANA Canada generously presented Osler Foundation with a donation of $10,000 to support cancer care.
Sringeri Vidya Bharati Foundation (SVBF) Navaratri Walkathon
SVBF's first walkathon attracted people of all ages, from youth to senior citizens—even a few pets!—to raise funds for Etobicoke General Hospital. In attendance were Dr. Lakshmanan, Order of Canada and founding member of SVBF; Mr. Param Bhat, Trustee of SVBF; and Osler's own, Dr. Prema Vaidyanathan. The event raised $5,279 for the hospital's Women's and Children's program.
David Sartor's 30 for 30
On his 30th birthday in July, David Sartor ran a 30–km round trip from Etobicoke General to Brampton Civic as a way to say thank you for the exceptional care he received on his recent cancer journey. Part of Osler Foundation's Celebrate Summer Challenge, David's fundraiser raised more than $7,000.
IHOP's Grand Opening Raises $10,000
To commemorate the opening of IHOP Brampton in June, franchisee Saeed Minhas and the Brampton Pancakes Inc. team hosted a grand opening celebration and ribbon-cutting ceremony, which raised $10,410 to purchase vital, life-saving equipment for Women and Children's Services at Brampton Civic Hospital.
McHappy Day
In May, McDonald's celebrated their 28th annual McHappy Day. Select Brampton restaurants donated 50 percent of the proceeds of the day's sales, raising $8,578.42 for Osler. Foundation staff had a fun day volunteering in the store, sharing our mission with the community, greeting guests, helping with table service and working in the drive-thru.
Brampton Council Golf Tournament
On September 26, 2022, golfers hit the links at the Brampton Golf and Country Club for the Brampton Council Golf Tournament in support of health care in Brampton. Under the leadership of former Brampton Councillor Doug Whillans, and with the support of the Friends of Peel Memorial, the tournament has raised more than $253,000 for equipment and redevelopment projects at Peel Memorial.
If we don't have the equipment, we can't try it, the patient can't advance in their progress, we can't give them their independence back and get them home to their families as quickly. At the end of the day, we just want what is best for our patients but we need the community's support to ensure we have access to the equipment we need.
Sheila Makadia-Pento, Physiotherapist
Transform Health Care in our Communities
Your support of Osler Foundation will help increase capacity across our hospital system, provide investment in new technology and bring comprehensive cancer care services closer to home.
$250
Enter an amount
$150
Enter an amount
$100
Enter an amount
$50
Enter an amount
$25
Enter an amount
Stay in Touch!
Your donation has a lasting impact. Subscribe to our newsletter to learn about how your gift is making a difference.