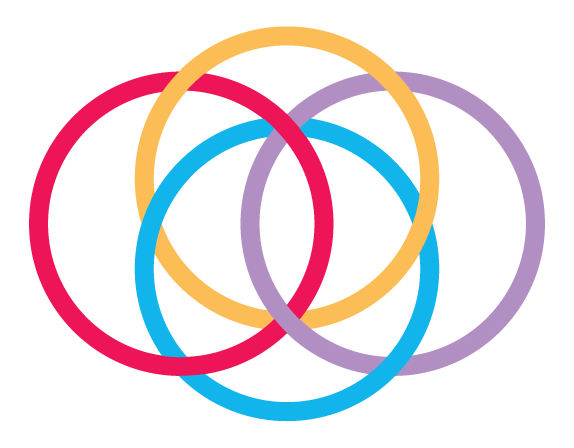 Your Impact
Your gifts help us provide exceptional patient care to our community and they make a huge impact on the people we serve.
Story from the Heart
Osler serves communities with some of the country's highest burdens of cardiovascular disease, and we are sharing Jim's story to help raise awareness of heart health. Watch as Jim shares his journey with Osler as he receives an angiogram at Brampton Civic Hospital.
About 2.6 million Canadians live with diagnosed heart disease. Jim Schembri is one of them.
---
New Mom Grateful for Cancer Care Close to Home, when she Needed it Most
Deepshikha Kaur was breastfeeding her youngest child when she found the lump. "It was like it had appeared overnight. I thought it would go away after a few days, but when it didn't, I called my doctor, and that's when everything started moving very quickly," says Deepshikha.
Deepshikha was sent for a biopsy and received a call right away—the results didn't look good. She and her husband went to Brampton Civic Hospital to meet with Dr. Priya Chopra, General Surgeon at William Osler Health System, and it was there that she learned she had breast cancer.
"Dr. Chopra said it was cancer and my husband and I just looked at each other. How could this have happened? I'm only 35 years old. What is going to happen to my children? I had so many questions running through my mind but when I finally spoke, I asked, 'How much time do I have left?'"
While Deepshikha was diagnosed with an aggressive form of breast cancer, Dr. Chopra assured her that her treatment plan—surgery, chemotherapy, and genetic testing—would provide the best outcome.
"Patients often tell me that having a positive and supportive medical team helps them face even the most frightening challenges during their treatment," said Dr. Chopra. "What helps us is knowing that we have access to the finest tools and equipment needed to care for our patients so we can help them achieve the best possible outcome."
Osler's Ontario Breast Screening Program is the top performer in the province and our Diagnostic Assessment Programs (DAPs), help move those with suspected breast cancer from diagnosis to treatment quickly and with one point of contact—a breast nurse navigator—to support the patient through the process. For breast cancer patients, the average time from referral to consultation with a surgeon is 2.5 weeks compared to the regional average of 4 weeks.
While Deepshikha's diagnosis came during the height of the pandemic, investments in additional skilled nursing and clerical staff have been instrumental in enhancing Osler's program to meet the demands of the community. That support has also been key to continuing cancer-related surgeries during the pandemic through the use of an ethical framework.
As one of Canada's busiest community hospitals, Osler serves more than 1.3 million residents across five sites in one of Ontario's fastest-growing and most culturally diverse regions. Over the next 20 years, the number of cancer cases in the region is expected to double.
This rapid growth is one of the many reasons Osler has built up its cancer care services in recent years, including innovative immunotherapy, advanced surgical techniques, and access to global clinical trials for new anticancer treatments. Osler is also proud to be the first community hospital in the world to offer genetic testing through rapid comprehensive next generation sequencing, which can provide important information on how to treat one's cancer in days instead of weeks.
While Deepshikha's cancer journey isn't yet finished, she finds strength in knowing she is receiving exceptional care close to home.
"I feel fortunate that we have access to a great hospital in our community, with wonderful doctors and nurses. My medical team is very positive and compassionate. They give me hope."
---
Retired Etobicoke General Nurse Chooses Osler for Exceptional Care
Ann Pedersen knows firsthand what it takes to deliver exceptional patient care; for more than 50 years, she worked as a nurse in hospitals across Canada, including at Osler's Etobicoke General Hospital, where she spent the last 25 years of her career, before retirement.
Ann knew from a very young age that she wanted to become a nurse. "I always felt a calling to become a nurse," said Ann. "When I was growing up, helping others was the only thing on my mind."
Ann always strived to provide exceptional care to her patients—something she felt aligned with Osler's values. So when the time came when Ann herself needed care, she knew exactly where to turn.
In 2008 and again in 2010, Ann chose to receive care at Etobicoke General when she required two separate knee replacements. Then in 2017 and 2022, Ann required surgery to replace both hips—once again relying on the care of the physicians and staff at Osler and opting to receive treatment at Brampton Civic Hospital. It was after her hip replacement in 2022 that doctors discovered an unrelated gastrointestinal (GI) bleed that sent Ann to the Intensive Care Unit (ICU).
"When they discovered the GI bleed, I was so scared but also so thankful that I was at Brampton Civic and knew I would receive the best care possible. The entire team kept me informed about what was happening, and I am just so grateful they were so thorough and discovered it when they did."
Ann made a full recovery and went on to spend another three weeks undergoing rehabilitation for her new hip at Brampton Civic.
More recently, Ann found herself back in the care of Osler—this time after a fall at home saw her seeking assessment and care at Osler's Centre for Seniors and Rehabilitation; one of the first programs of its kind in Canada.
"Everyone was very kind and caring. They treated me like a person. I'm quite pleased with the care I received."
The outpatient centre, which is located at Osler's Peel Memorial Centre for Integrated Health and Wellness, operates eight clinics that address a wide variety of concerns—memory, Behavioural and Psychological Symptoms of Dementia (BPSD), falls and frailty, continence, Parkinson Disease, osteoporosis, chiropody, and neurological rehabilitation.
Following a comprehensive geriatric assessment, Ann was referred to Osler's Memory Clinic, where she was found to have no memory issues.
The clinic incorporates and interdisciplinary team of Allied Health Care specialists who work collaboratively to provide the best outcomes for their older patients. The variety of expertise available made Ann feel at ease.
"Visiting the centre is definitely easier than having to visit multiple locations. If anything ever happens, I know I have the best health care professionals all-in one place."
We remember a time when Peel Memorial was Brampton's only hospital. Inspired by the care we received there and grateful for a successful career in Brampton, we decided to give back to the community that gave us so much. We understand that health care is progressive and constantly demands high quality, state-of-the-art equipment in our hospitals. As proud Brampton citizens, we want to do all we can to support our hospital and the community it serves.
Nick and Donna Wheeler. Friends and supporters of Osler
Transform Health Care in our Communities
Your support of Osler Foundation will help increase capacity across our hospital system, provide investment in new technology and bring comprehensive cancer care services closer to home.
$250
Enter an amount
$150
Enter an amount
$100
Enter an amount
$50
Enter an amount
$25
Enter an amount
Stay in Touch!
Your donation has a lasting impact. Subscribe to our newsletter to learn about how your gift is making a difference.