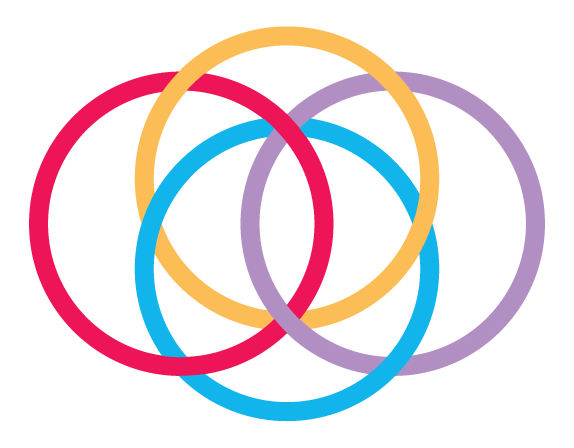 Your Impact
Your gifts help us provide exceptional patient care to our community and they make a huge impact on the people we serve.
New Mom Grateful for Cancer Care Close to Home, when she Needed it Most
When severe stomach pain brought Nicole el far Troiano to the hospital in the midst of the pandemic, she got news everybody dreads: the mother of two and business owner had stage 2 colon cancer.

"I was in denial. I mean, the word 'cancer' has so much associated with it—it's always the next person, never you," Nicole says. She was referred to Dr. Roberta Minna, Osler's Corporate Chief of Surgery, who ultimately performed her surgery.

"The staff in her office and Dr. Minna were angels to my family—they treated me with respect and compassion," Nicole says. "And, on top of that, she was in constant communication with my family doctor. That takes real dedication."

At the height of COVID-19, in order to keep the community safe and treat the most vulnerable patients, many staff members and physicians were redeployed to work in other areas of the hospital. Although urgent surgeries continued to be performed, our Emergency Departments remained open and programs and services were offered virtually, many non-urgent programs, services and clinics, including elective surgeries, were put on hold.

As we look forward to brighter days and continue our recovery from the COVID-19 pandemic, Osler continues to make progress with the gradual resumption of surgical procedures to full capacity. As Osler works to gradually and safely resume normal operations, your support is needed to fund essential surgical equipment to help us meet the increased demand and replace aging equipment.

Essential equipment needs include anesthesia gas machines and surgical suite components, audiovisual equipment, overhead lights, monitors and laparoscopes.

Post-surgery bedside equipment is also vital to surgical recovery. Michelle Miller Burnett, Clinical Services Manager, General Surgery and Short Stay at Brampton Civic Hospital, points to a need for stretchers, blood pressure machines and huddle boards used for staff and physician communication.

Donations, she says, "ensure that we have the right equipment, with the right patient at the right time. For example, when we rolled out the vital signs machines, we had to ensure that we had enough so that each nurse had one for every four patients. And if we don't have that number, that delays treatment. At the bedside, seconds count."

Today, Nicole shows no signs of cancer and is grateful for the care she received at Osler. "I've had an amazing experience. Dr Minna's team is … wow. People need to see what these people do in their daily life. They are so humble, that they're a doctor or a surgeon; they don't realize the extent of what they sacrifice for us as patients, especially during the pandemic."
---
"Retired Etobicoke General Nurse Chooses Osler for Exceptional Care"
Ann Pedersen knows firsthand what it takes to deliver exceptional patient care; for more than 50 years, she worked as a nurse in hospitals across Canada, including at Osler's Etobicoke General Hospital, where she spent the last 25 years of her career, before retirement.
Ann knew from a very young age that she wanted to become a nurse. "I always felt a calling to become a nurse," said Ann. "When I was growing up, helping others was the only thing on my mind."
Ann always strived to provide exceptional care to her patients—something she felt aligned with Osler's values. So when the time came when Ann herself needed care, she knew exactly where to turn.
In 2008 and again in 2010, Ann chose to receive care at Etobicoke General when she required two separate knee replacements. Then in 2017 and 2022, Ann required surgery to replace both hips—once again relying on the care of the physicians and staff at Osler and opting to receive treatment at Brampton Civic Hospital. It was after her hip replacement in 2022 that doctors discovered an unrelated gastrointestinal (GI) bleed that sent Ann to the Intensive Care Unit (ICU).
"When they discovered the GI bleed, I was so scared but also so thankful that I was at Brampton Civic and knew I would receive the best care possible. The entire team kept me informed about what was happening, and I am just so grateful they were so thorough and discovered it when they did."
Ann made a full recovery and went on to spend another three weeks undergoing rehabilitation for her new hip at Brampton Civic.
More recently, Ann found herself back in the care of Osler—this time after a fall at home saw her seeking assessment and care at Osler's Centre for Seniors and Rehabilitation; one of the first programs of its kind in Canada.
"Everyone was very kind and caring. They treated me like a person. I'm quite pleased with the care I received."
The outpatient centre, which is located at Osler's Peel Memorial Centre for Integrated Health and Wellness, operates eight clinics that address a wide variety of concerns—memory, Behavioural and Psychological Symptoms of Dementia (BPSD), falls and frailty, continence, Parkinson Disease, osteoporosis, chiropody, and neurological rehabilitation.
Following a comprehensive geriatric assessment, Ann was referred to Osler's Memory Clinic, where she was found to have no memory issues.
The clinic incorporates and interdisciplinary team of Allied Health Care specialists who work collaboratively to provide the best outcomes for their older patients. The variety of expertise available made Ann feel at ease.
"Visiting the centre is definitely easier than having to visit multiple locations. If anything ever happens, I know I have the best health care professionals all-in one place."
---
Story from the Heart
About 2.6 million Canadians live with diagnosed heart disease. Jim Schembri is one of them.
Osler serves communities with some of the country's highest burdens of cardiovascular disease, and we are sharing Jim's story to help raise awareness of heart health. Watch as Jim shares his journey with Osler as he receives an angiogram at Brampton Civic Hospital.
We remember a time when Peel Memorial was Brampton's only hospital. Inspired by the care we received there and grateful for a successful career in Brampton, we decided to give back to the community that gave us so much. We understand that health care is progressive and constantly demands high quality, state-of-the-art equipment in our hospitals. As proud Brampton citizens, we want to do all we can to support our hospital and the community it serves.
Nick and Donna Wheeler. Friends and supporters of Osler
Stay in Touch!
Your donation has a lasting impact. Subscribe to our newsletter to learn about how your gift is making a difference.